The Kickstand Band
Puppy Love
Available November 6th, 2012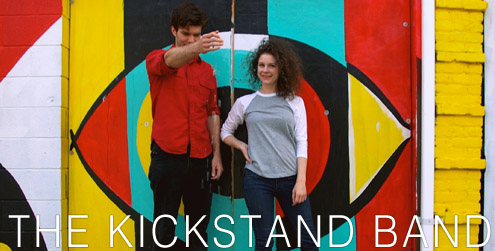 Power-pop trio The Kickstand Band formed in the artistic melting pot of a rejuvenated downtown Detroit, filled with veterans of garage rock boom and other suburban greenhorns, the three future bandmates set about enlisting in various bands including The Sights, The Hounds Below, Dale Earnhardt Jr. Jr., and Jessica Hernandez and the Deltas.

Over the next two years, The Kickstand Band began playing in their hometown at a methodical pace while chipping away at their self-produced debut album Puppy Love, a masterclass in melodic guitar pop and sticky hooks, filtered though the vinyl collections and frayed tweed amplifiers shared by friends, roommates, and bandmates. With addicting boy-girl vocal interplay and major-minor chord changes, Puppy Love's bouncy pop-punk teems with earnestness and sincerity, somehow sounding both out of time and timeless.